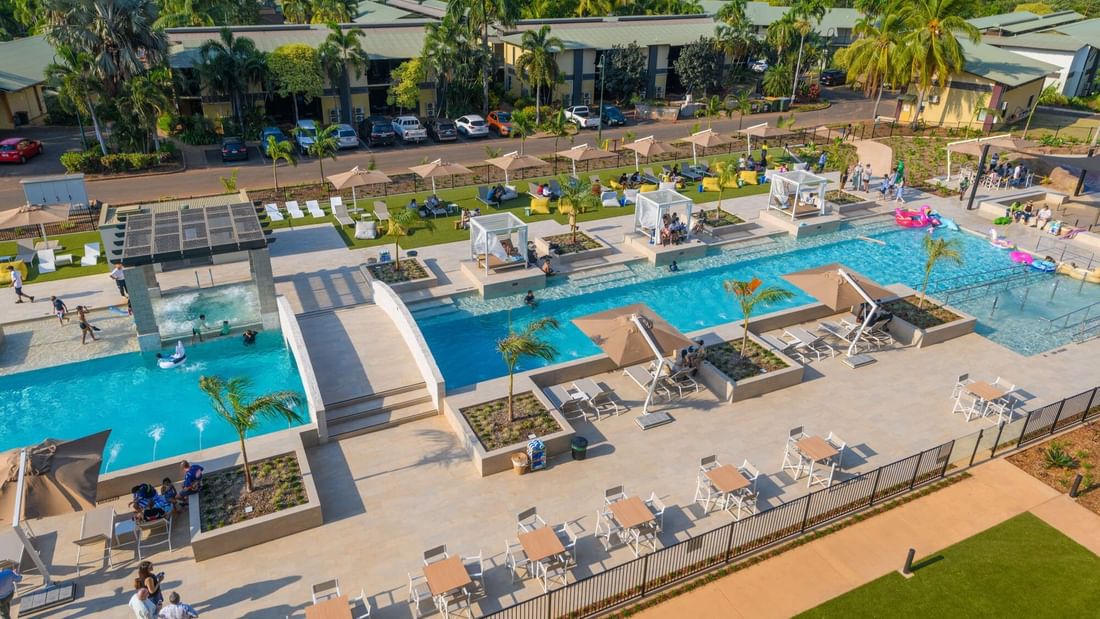 Splash Café is the latest addition to the Novotel & Mercure
Darwin Airport Resort. It is a poolside oasis that offers a unique
dining experience, making it the perfect destination.
The Poolside Café provides a relaxed, alfresco environment for
families, children, and in-house guests to enjoy fresh drinks and
light meals while spending quality time together.
It caters to a diverse and inclusive target clientele, offering
something for everyone, including local and international
travelers, and those here for business or leisure.
Enjoy a diverse range from our menu:
GOURMET SANDWICHES
HOMEMADE WRAPS
COFFEE & JUICE SELECTION
TROPICAL COCKTAILS
KIDS' SPLASH MENU
MENU
DETAILS
Location

2 Sir Norman Brearley Drive

Opening hours

Grab and Go

7:00am to 10:30am

All Day

11:30am to 5:00pm

Bar Snacks

11:30am to 8:00pm

Phone

Email
SOCIAL MEDIA