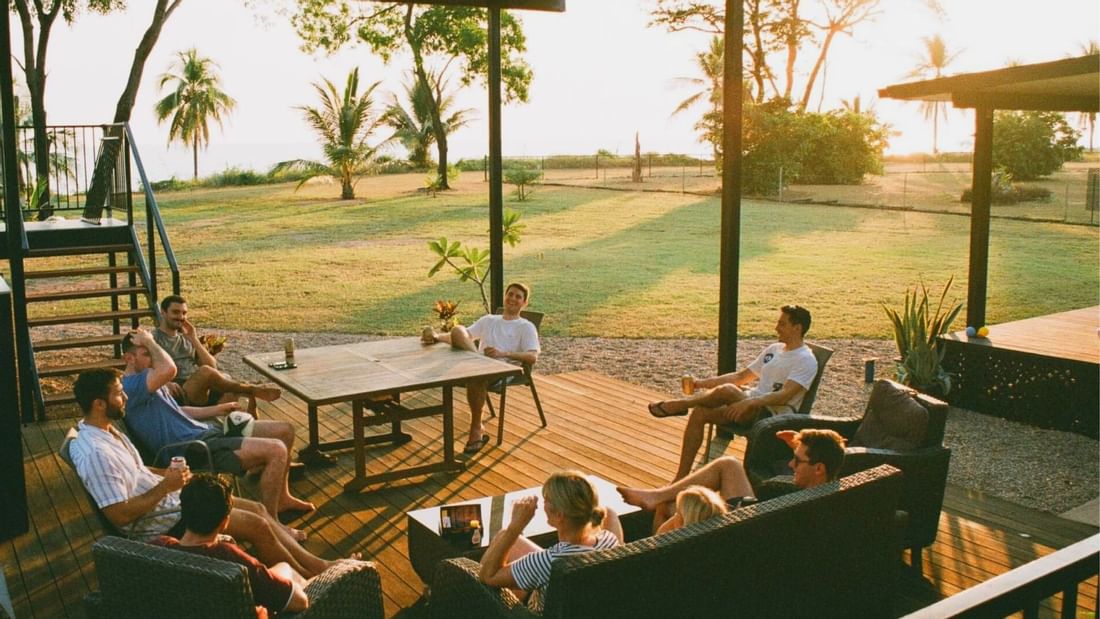 Unwind in our premium beachfront location in tranquil surroundings, head out on the fishing charter of a lifetime, day trip to stunning Litchfield National Park or journey to impressive Tipperary Station for an unforgettable overnight stay. Skippers tours have been specially designed to reveal the true essence and highlights of this amazing region.
You won't find any Dundee Beach accommodation with our facilities this close to the ocean and what's more, Dundee Beach is one of Australia's Top 10 voted beaches, 2022. Not only that, but the boat ramp and local tavern are just a stroll away —close enough to walk but far enough to preserve your peace and quiet. It's the perfect place to relax after a day of sun, salt and sea!
An easy drive on fully sealed roads, just 90 mins from Darwin International Airport, Dundee Beach is a small township that retains the authentic vibe of the Top End. No big resorts, no high-rise developments, just peace, nature, tranquillity … and fishing, of course! Skippers near coastal fishing charters (full day and half day) in the species-rich waters off Dundee Beach will get keen anglers, friends and family group in amongst first -class fishing action. We'll also take your group for a day trip to must-see Litchfield National Park or an overnight stay on incredible Tipperary Station for an unforgettable experience exclusive to Skippers at Dundee.
Like the sound of Dundee Beach? Stay another day with Skippers and tour with us to experience the best of the region! Let us show you the Top End our way.
Dundee Beach accommodation with ocean views | Skippers at Dundee
DETAILS
Location

295 Balanda Drive 0840 Dundee Beach Australia

Phone

Website